---
Coyle Sport Surfaces
Today's athletes demand more from their playing surface. The product must go beyond maintenance benefits or all-weather playability. The artificial turf must include safety features, shock absorbency, low abrasion, speed, stable footing and traction. Today's athletes require Xtreme performance from their artificial turf.

A Perfect Fit.
Today's buyers of artificial turf also demand more. The product must have safety features and conform to the needs of the athletes, but it must also stay within their financial guidelines. It must also be designed and tested to perform under extreme conditions while maintaining durability and long-term quality.

Premier N55 150 Micron 2 Color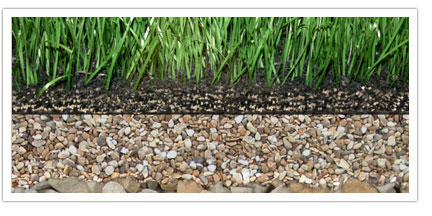 Coyle Sport Design.
We are pleased to introduce Xtreme Turf. Our Xtreme Turf product features the best combination of:

Innovation
Shock Absorption
Playability
Affordability
Performance
Durability
Soft Fibres
UV Stability